Launch of Pim2catalog GE (Global Edition)
Nine years after the first version of Pim2catalog, we are pleased to announce the launch of Pim2catalog Global Edition.
This edition is compatible with all Akeneo PIM editions, in Cloud (Enterprise SaaS/PaaS or Growth) or On-Premises versions.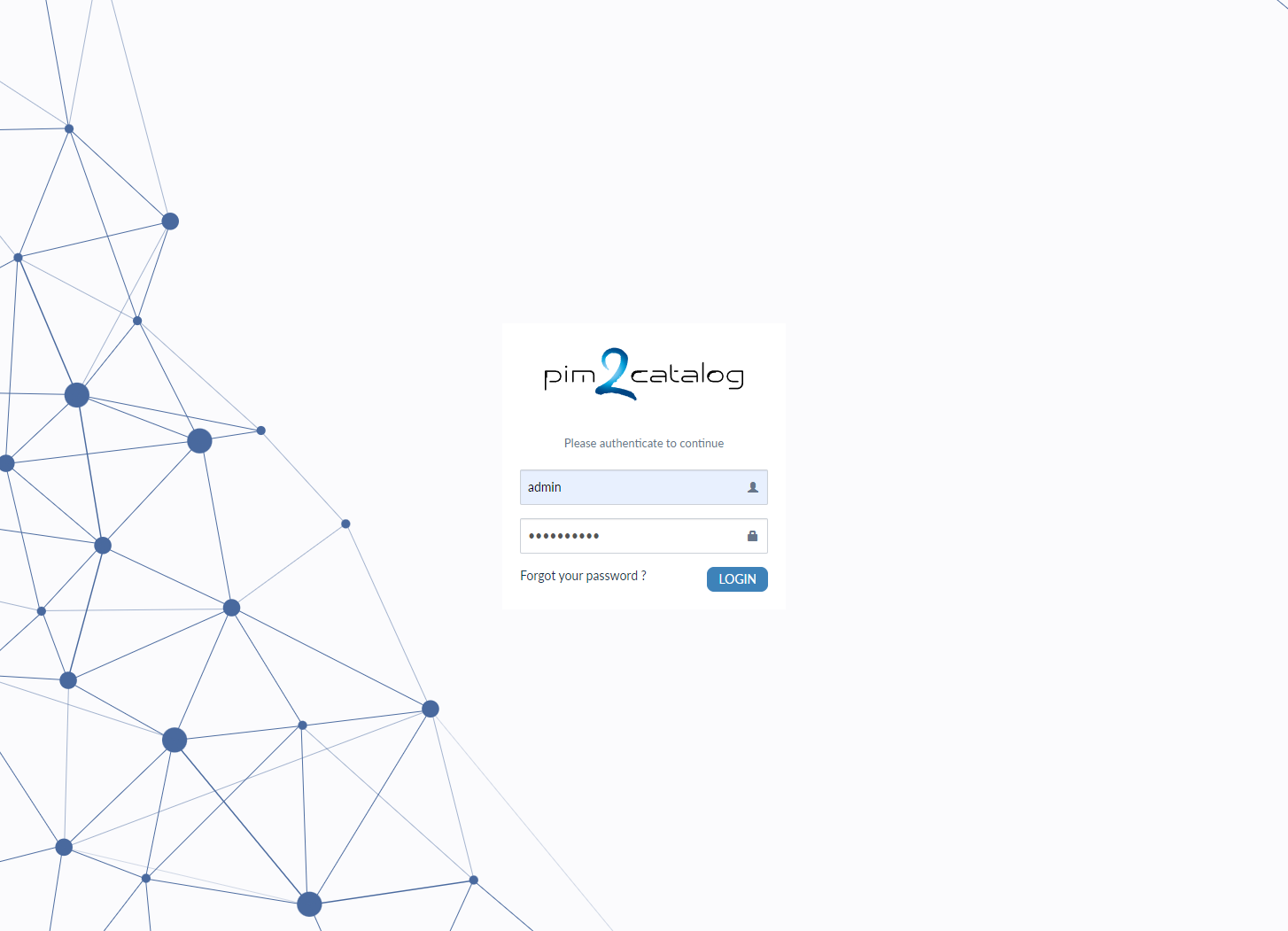 Discover Pim2catalog Global Edition
Pim2catalog GE is the solution to fluidify the design of your promotional supports, regardless of their pagination and templates.
Pim2catalog GE allows you to use the entire data model of your Akeneo PIM to feed your catalog production.
All exchanges between Pim2catalog and Akeneo PIM are now done using the Akeneo PIM API Connector (http://api.akeneo.com).
The Pim2catalog solution
Since 2013, Pim2catalog is the print interface between Akeneo PIM (http://www.akeneo.com) ans Adobe InDesign.
Pim2catalog is the ideal solution to create your catalog, print or interactive PDF, as a real promotional tool. The solution allows you to easily design the catalog path, to control the quality of the product data, to automate the layout of the pages and to update the product data in one click.
Highlights of Pim2catalog
The tool allows you to produce all promotional materials, catalogs, posters, packaging, shopping guides, leaflets, product sheets, labels…
Save time and improve the quality of communication supports thanks to the automation, realize all the layouts even complex, fluidify the production schedules thanks to the collaborative tools, update the product information, even late, adapt the medium according to the client, these are the main qualities of Pim2catalog, but you can discover many others.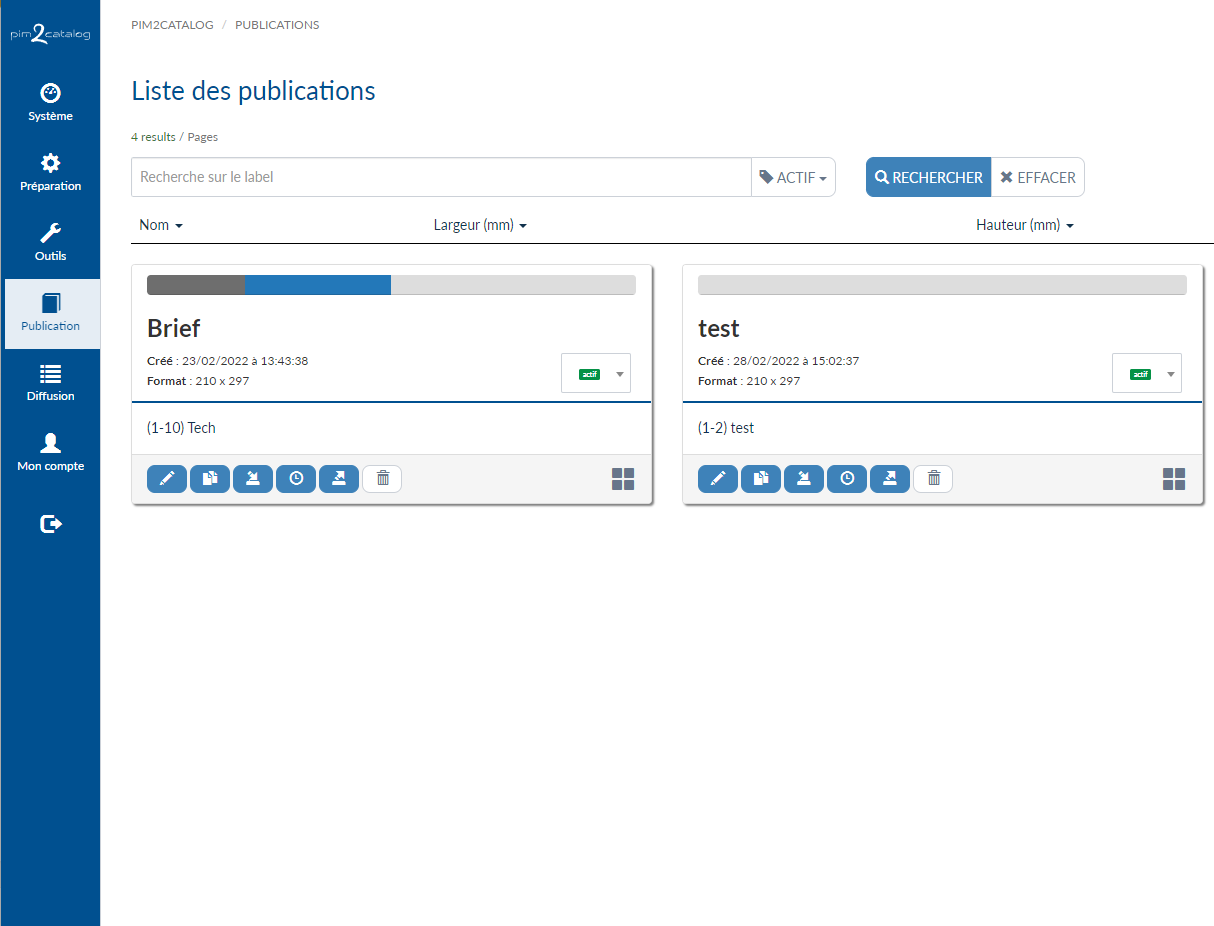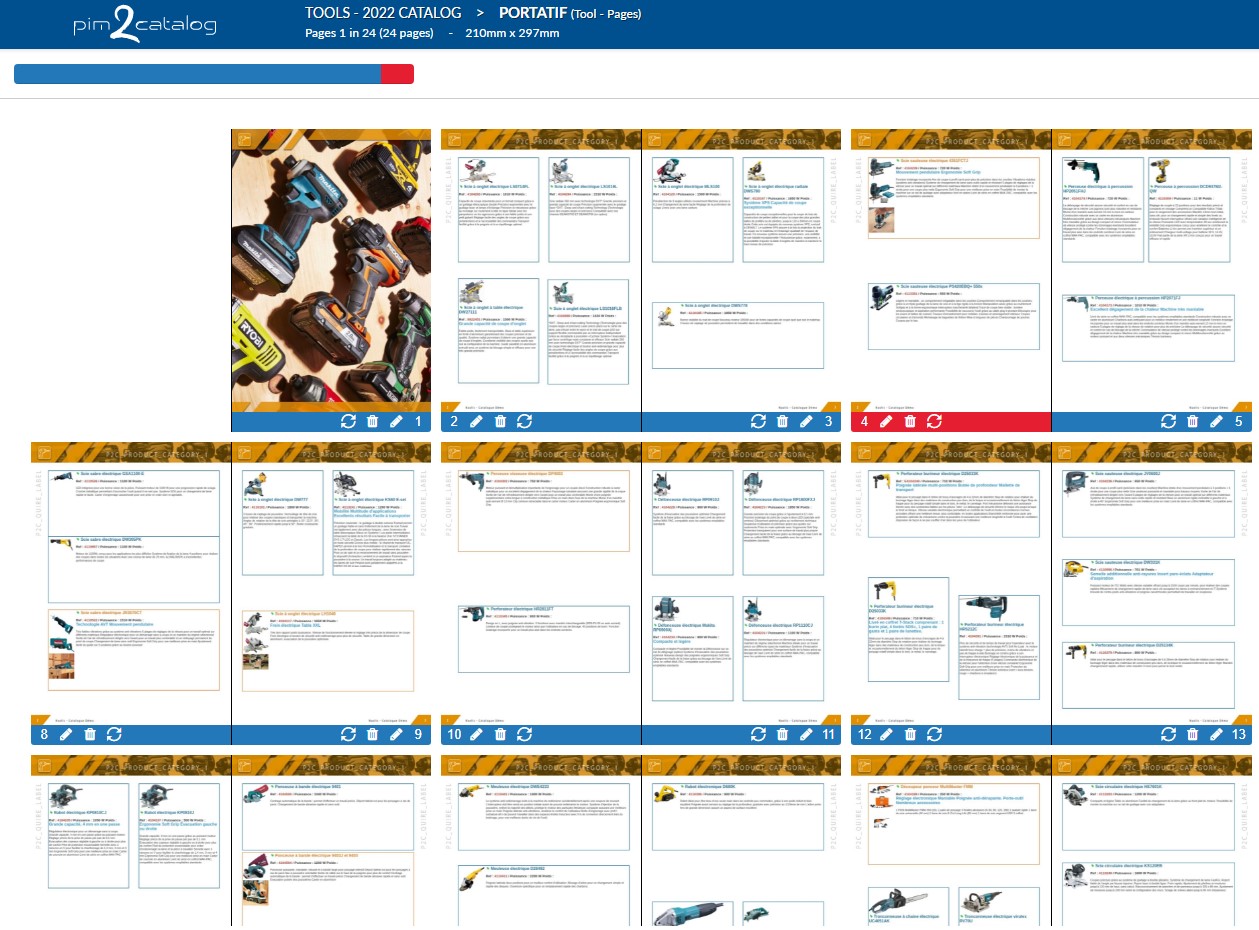 Our clients
Pim2Catalog has convinced more than 35 clients in various fields and activities: industry, trade, retail, construction, medical, specialized distribution, cooperatives and buying groups, specialized publishing, …
What's next?
Our teams are actively preparing the arrival of Akeneo PIM version 6.
Do you want to know more about it?